100M monitor range infrared beam smoke detector fire alarm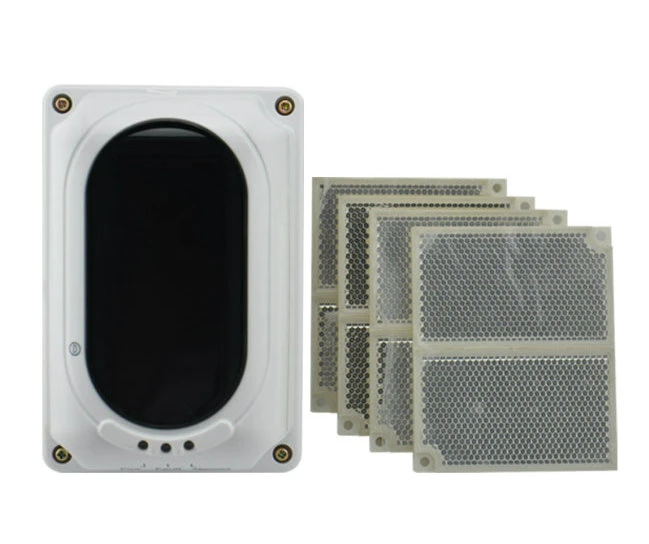 Introduction:
The AW-BK901 infrared linear reflex beam smoke detector, being designed for fire prevention in the open area, is a long interval one and used with the fire alarm controller. The detector is made up of the combination unit of the emitter and the receiver as well as the reflecting mirror. The signal issued by the emitter enters into the receiver after reflection by t
he reflector.
1. Unit the emitter and the receiver as one. In that case, it has advantages of easy and convenient installation as well as wonderful collimation for the optical path.
2. Automatic calibration to make sure one person can debug the device easily.
3. Self-testing function of to monitor the internal fault of the detector.
4. Automatic compensation for the factors of t h e receiving signals to avoid the influence of dust pollution, positional deviation and aging of transmitter tubes.
5. The detector is designed for optical path, strong antijamming capability, seal design and reliable anti-corrosion and water-proof.
Parameters
Power supply voltage
16V~28VDC
Debug current
≤20mA
Monitoring current
≤12mA
Alarm current
≤22mA
Overall power consumption
<3W
Use conditions
Temperature: -10°C~+50°C
Relative humidity ≤ 95%
Protective area
The maximum protective area of the detector is 1400 m² (14×100=1400 m²) and the maximum width is 14m.
Optional Monitoring Distance
AW-BK901-25 25meters with 1 reflector
AW-BK901-40 40meters with 1 reflector
AW-BK901-70 70meters with 4 reflector
AW-BK901-100 100meters with 4 reflectorS

Characters and Advantages of the line beam smoke fire detector
1. Has a built-in uniprocessor with excellent performance;
2. Wide operating voltage range and wide protective area
3. Self-diagnosis capability, monitoring of faults in the detector
4. Field setup of two levels of sensitivity
5. Built-in microprocessor, intelligentized fire alarm and fault judgment
6. Fire alarm and fault passive output contacts and standard 4-20mA standard power supply output
7. Smart design of the detection light path, high antijamming performance, seal protocol, corrosion protection and waterproof performance
8. Integration of the transmitting part and the receiving part, simple and convenient installation, good light path collimation
9. Automatic compensation function, and automatic compensation for factors of received signal reduction such as dust pollution, position deflection, ageing of the transmitting tube, etc. to some extent
10. Automatic calibration function to enable a single person to complete debug within a short time, simple operation, easy integration of the transmitting part and the receiving part, simple and convenient installation, good light path collimation


LPCB Certificate: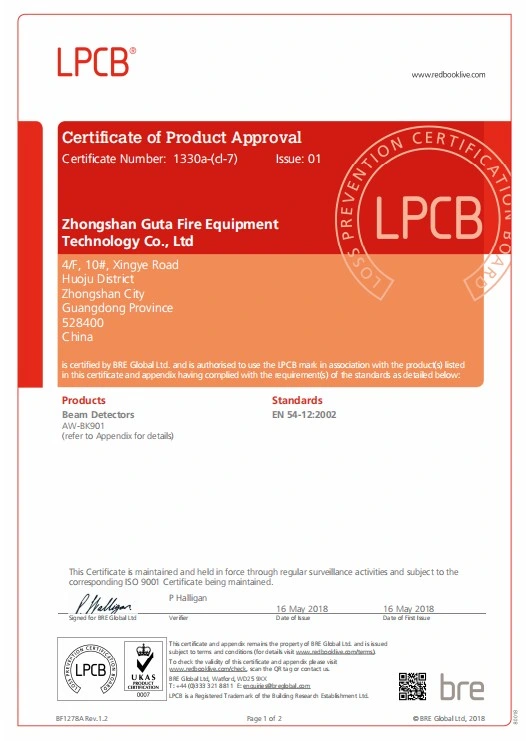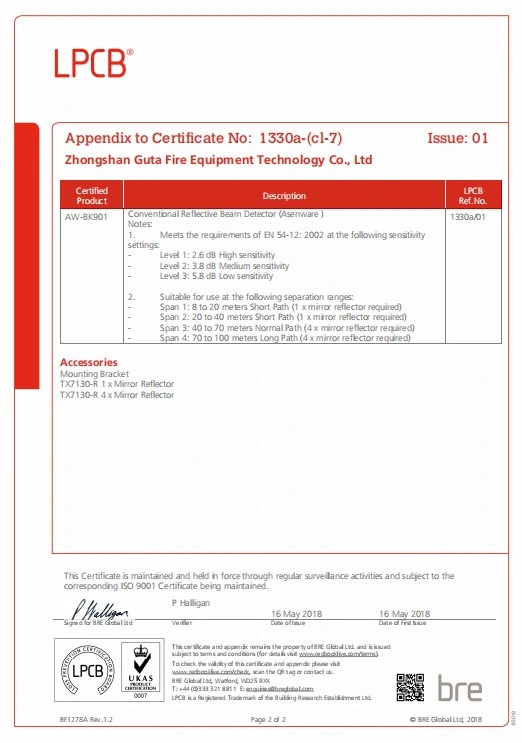 Packaging & Shipping
Packaging Details:
1) PEE bag per unit
2) Outside Cartons
3)Strict & Standard Export Packing Procedures Adopted Exterior Corrugated Hardboard Carton Interior Blister Buffer Staff, Asenware fire pump control equipment.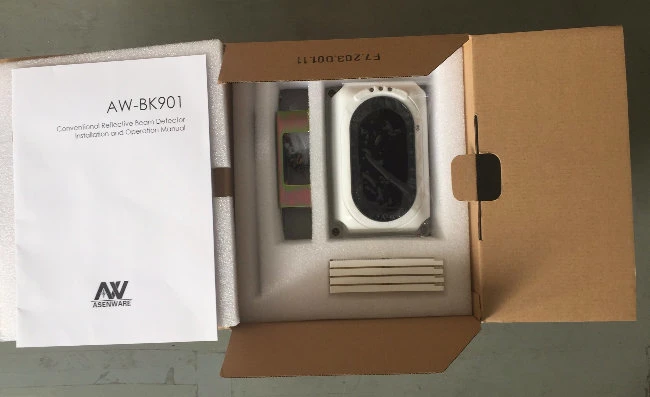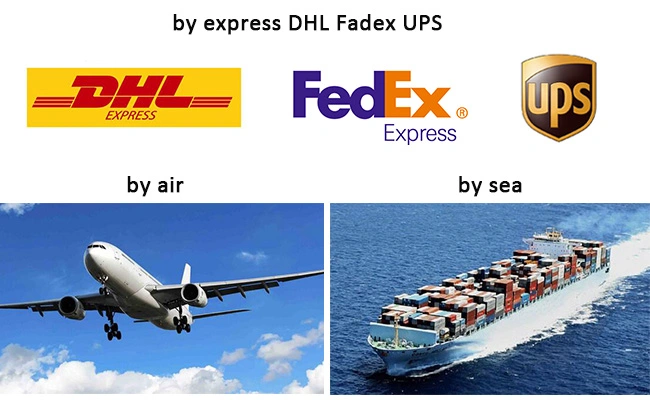 Our company
Asenware, manufacturer of fire alarm and fire suppression system since 2005. Our headquarter is in London, UK, with factory Shenzhen, China
We keep our best service for our customers, and have a rich experienced engineer team to design and install for overseas projects.

Product range
1. Addressable fire alarm system(FP100 series,2189,2100 series)
2. Conventional fire alarm system(2166 series)
3. FM200 gas fire suppression system
4. Emergency light system
5. Fire pump system
6. Fire hose and fire hose reel cabinet

Our Services
1.OEM / ODM services.
2.Professional technical team.
3.Offer Free technical support whenever you need
4.Two year warranty and technical maintenance

FAQ
Q1: Are you manufacturer?
A: (yes)
Q2: What is the lead time?
A: usually
Fire control: one week working day
bulk quality: three weeks working days
Emergency lights: two weeks working days
bulk quality: four weeks
FM200: two weeks working day
Fire pump: 25 days
Q3: How do you ship the goods and how long does it take arrive?
A: We usually ship by DHL, UPS, FedEx or by Air. 3-5 days after payment received.
Q4: Can I have a sample order?
A:Yes,we welcome sample order to test and check quality.
Q5: Do you offer OEM service?
A: Yes, we can design the things according to your request.