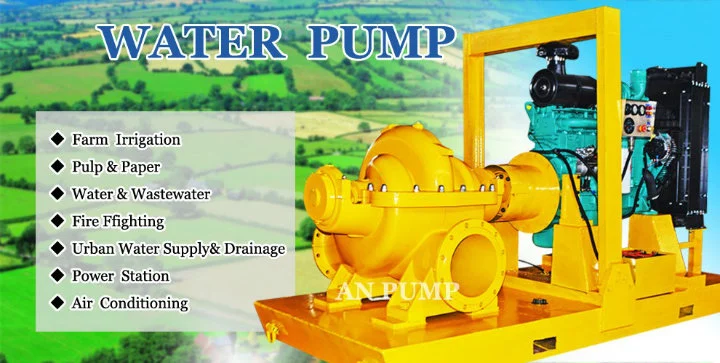 Company Profile:

Shijiazhuang An Pump Machinery is the pump manufacturer for pump, diesel water pump, water pump, irrigation pump, diesel water pump, split case pump, agriculture pump and all kinds of centirfugal pump and other irrigaiton eqiupment!

Description:

QS, QSH series pump one of the main characters is large flow rate. It can reach 110m3/h-10000m3/h. The pump structure simple, easy for operation and maintenance. It is suitable for pure water or liquids similar to water in physico-chemical property. We can use stainless steel material for the corrosion liquids. This model is widely used in agriculture irrigation, fire fighting, steel, power industry. The pump head range 6-145m, it can be used in series when high head. Small amount of particles <10mm can pass through.
1) Easy installation and move, open back structure makes it easy to take out the rotor;
2) Pump body support by anchor assure the stable structure and maximum resistance off-center and distortion caused by line load;
3) No overload design, make sure performance operate stably;
4) Adopt national standard hydraulic model make sure high operation efficiency and good anti-cavitation performance;
5) Packing seal and mechanical seal are available.
What is the Double Suction Split Case Diesel Water Pump Performance ?
Type

Capacity

(m3/h)

Head

(m)

Speed

(r/min)

Power

(Nm)

Efficiency

η(%)

QS150

112-220

35-84

2900

30-55

68-80

QS200

160-351

31-100

2900

37-110

61-85

QS250

324-612

8.6-65.1

1450

22-132

72-86

QS300

504-1663

8.7-140

1450-1470

22-680

70-87

QS350

745-1570

10-125

1450-1470

55-630

70-88

QS400

900-1620

32-85.5

980-1480

440-500

71.5-84

QS500

1150-3800

10.6-108

740-970

110-800

70-89

QS600

2300-4000

13-80

730-970

145-730

70-91

QS700

2111-4896

39.5-99.5

742-980

397-1252

52-92

QS800

3960-688

23-84

600-750

450-1600

77-92

QS1000

6600-9900

32-52

600

1250

79-88

QS1200

5832-14400

6-95.7

500-745

710-3450

80-90
Detail performance and technical information please send email below for more!
What is the Double Suction Split Case Diesel Water Pump Applications?
Agriculture water supply
Agriculture irrigation water feed
Circulating Water Systems
Fire Fighting
Irrigation
Paper Mills
Pharmaceuticals
Ports & Docks
Sugar Mills
Vegetable Oil Mills
Water / Effluent Treatment
Sea/river Water delivery
Double Suction Split Case Diesel Water Pump shows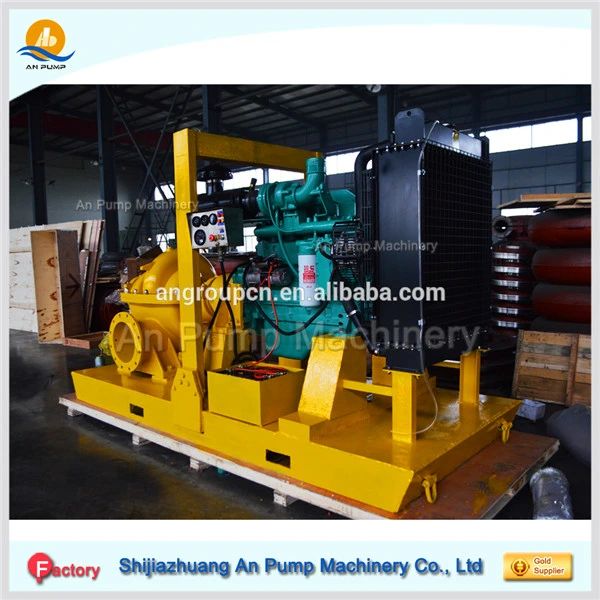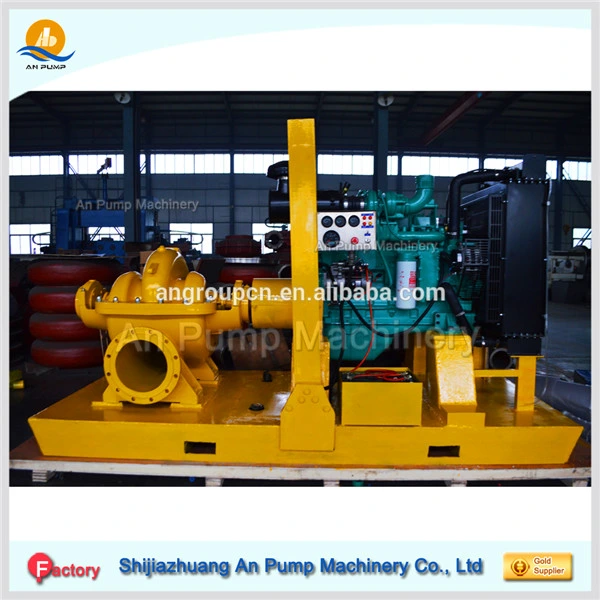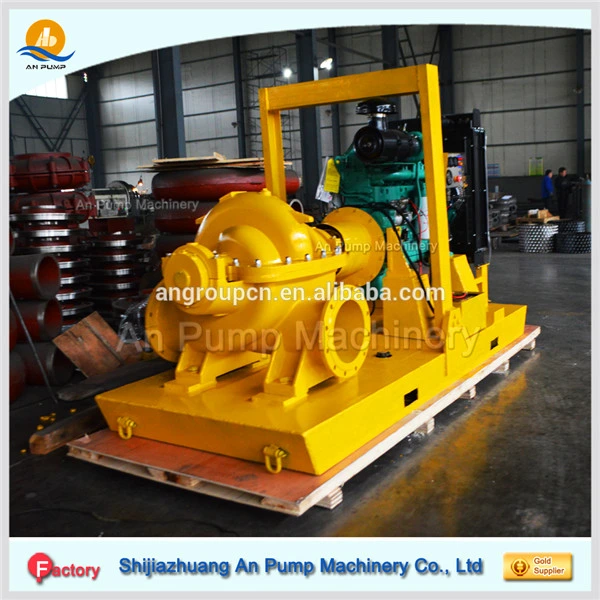 FAQ

Q1. Are you a manufacturer?
Yes, we have been in centrifugal pumps manufacturing and marketing industry over 32 years.

Q2. What markets do your pumps export to?
Europe, North & South America, South-East Asia, Africa, Oceanica, Middle East countries. Our overseas agent in Italy, Russia, America and Africa are gradually improving.

Q3. What information should I let you know if I want to get a quotation?
Please let us know the pump capacity, head, medium, operation situation, quantity, etc. As much as your provide, the precision and accurate model selection.

Q4. Is it available to print our own brand on the pump?
Totally acceptable as international rules.

Q5. How can I get the price of your pump?
You can connect with us through any of the following contact information. Our personalized service person will respond you within 24 hours.

Contact An Pump





Roger Chen (Sales Manager)
SHIJIAZHUANG AN PUMP MACHINERY CO.,LTD.



http://anpump.en.made-in-china.com


Welcome your inquiry about the farm irrigation movable diesel water pumps!