Isuzu Fire Rescue Truck with 10 Ton Crane
Rescue fire engines, also known as: rescue vehicles, rescue fire engines, rescue vehicles and other names. Rescue fire truck has the functions of lifting, self-rescue/traction, clearing, power generation, lighting, etc. It can be equipped with a large number of fire-fighting equipment or tools such as demolition, detection, plugging, and protection; the interior of the vehicle equipment box adopts aluminum alloy profiles. Adjustable modular structure, reasonable space layout, safe and convenient tool pick and place, belonging to special service fire trucks, widely used in firefighting forces, dealing with various natural disasters, emergencies and rescue, rescue and other fields.
The structural composition of the rescue vehicle includes the chassis of the vehicle, top loading body (built-in emergency rescue equipment), power take-off and transmission device, generator (shaft type or independent generator set), winch (hydraulic or electric), and truck mounted crane ( It is generally folded arm type, behind the vehicle body), lifting lighting system, electrical system. According to the different uses of rescue fire fighting vehicles, the specific configuration of the vehicle is not the same, such as the truck crane, winch, generators, lift lights, etc. may not have all the emergency vehicles. Rescue fire fighting vehicles are divided into ordinary rescue vehicles, chemical rescue fire engines, and special rescue vehicles (such as earthquake rescue vehicles).
1New Type Rescue Vehicle, Howo Fire Rescue Truck, Rescue Tender
1. we are manufacture of rescue vehicle, fire rescue truck more than 13 years.
2. rescue vehicle structure: chassis, body ( with rescue equipments ), PTO, generator, capstan,
truck with crane, light, etc.
3. rescue vehicle type: light and heavy
4. our rescue vehicle brand: Dongfeng, Howo, Foton, Faw, Iveco, Jac, etc.
Technical date:
Chassis Description

Cab

Double row non-longhead cab can turn over

Color

Optional

Allowable person in cab

2/3

Wheel base (mm)

4500

Number of axles

2

Front axle

5000

Rear axle

10000

Traction system

4×2

Tire specification

8.50-16

Tire quantity

6+1

Engine Description

Engine model

WD615.62

Emission standard

Euro 2

Exhaust/output

9726ml/195kw

Horse power

266hp

Up-parts Description

Liquid tanker

8000L water tank

Liquid tanker Material

High quality carbon steel plate,\
anti-rust treatment inside.

Fire fighting pump

CB10/60

Fire fighting nozzle

PS50
CNHTC , Beiben trucks , Shacman trucks , FAW trucks , ISUZU ,Hongyan trucks,FOTON trucks , Dongfeng trucks , JAC trucks

Truck Picture: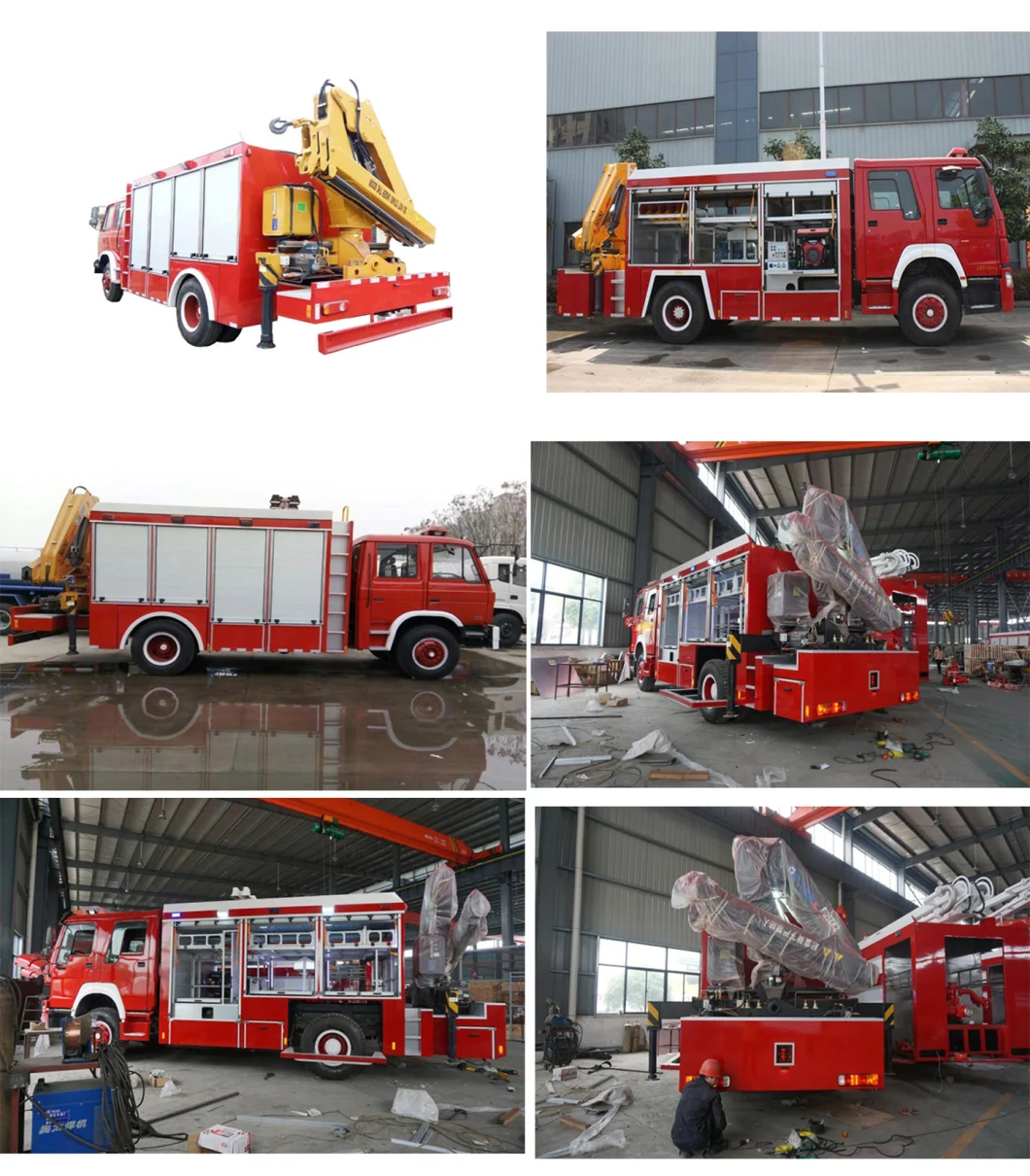 Application: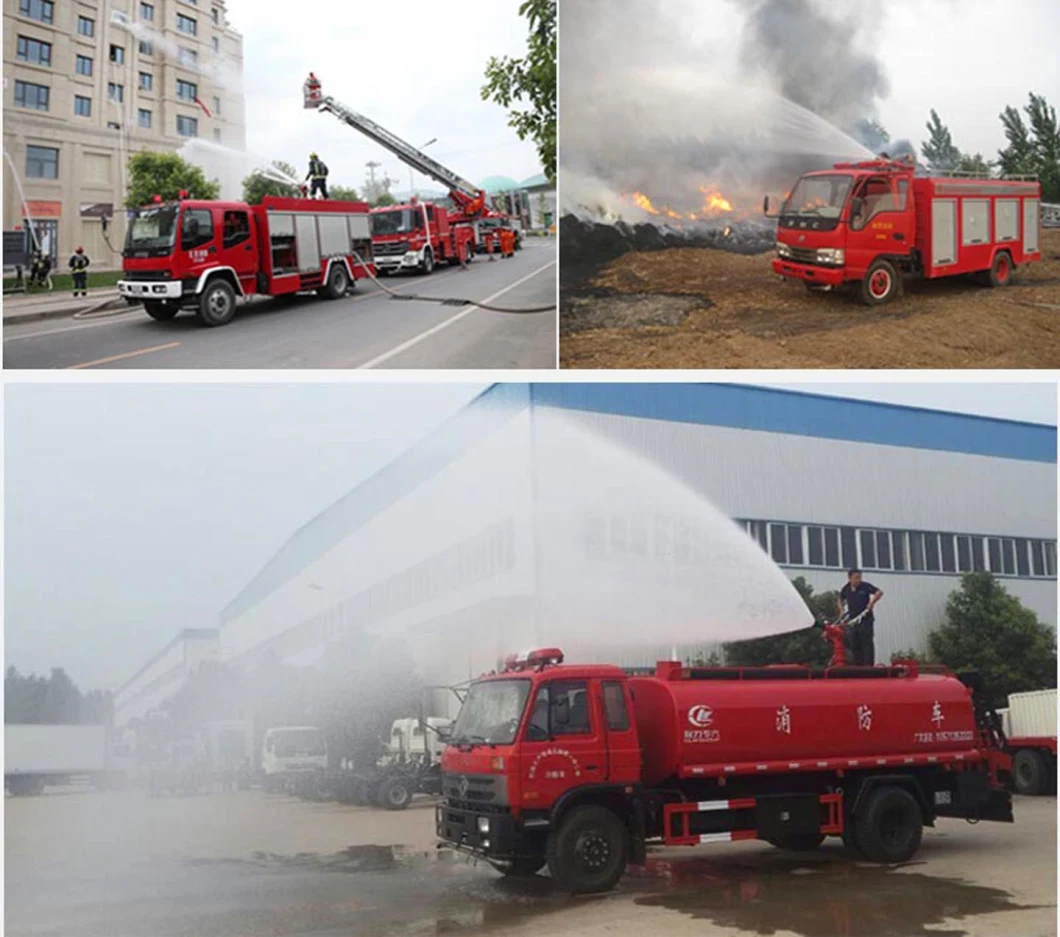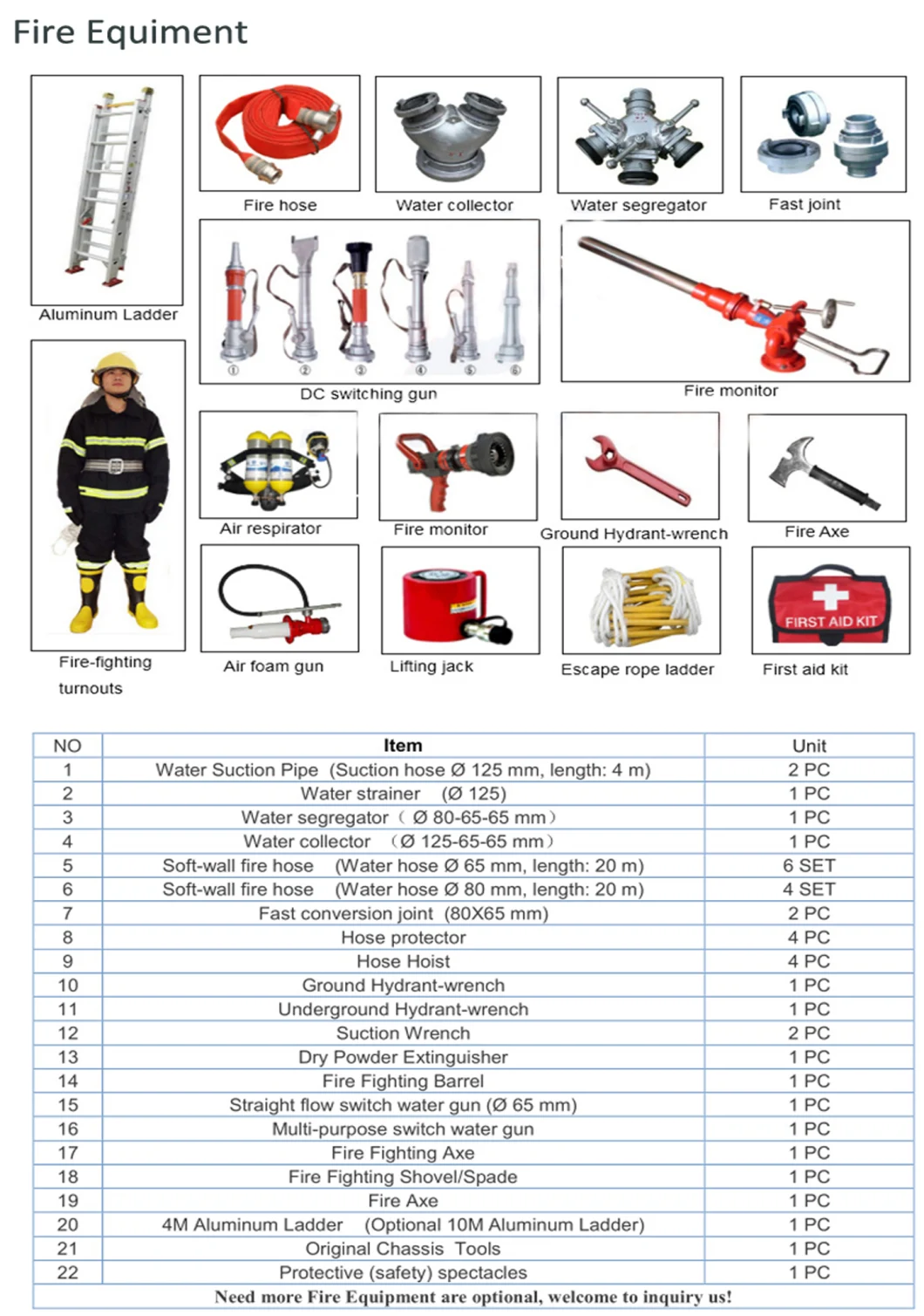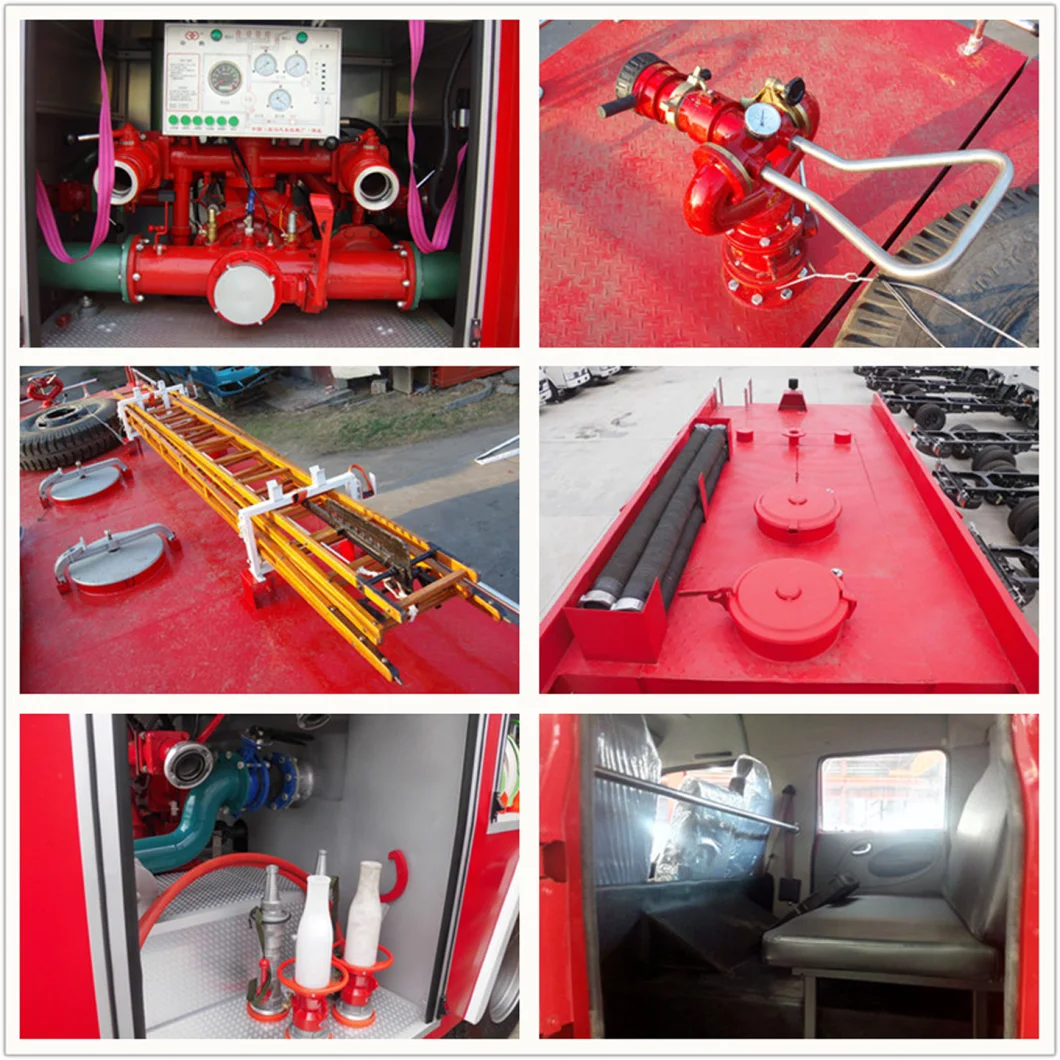 After Service: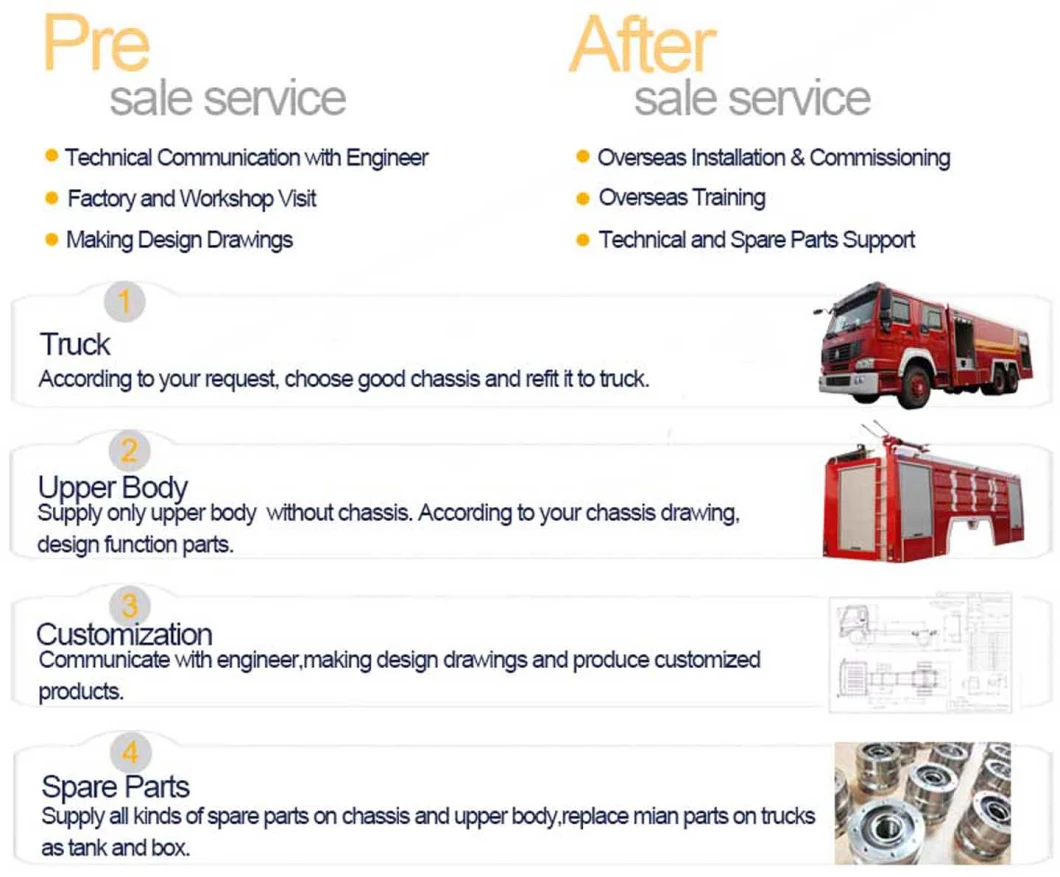 Customer visit: