DFSS Split Case Double Suction Pump

General information and application:
Large Capacity, Single Stage, Double Suction Pumps designed for a Wide Variety of Industrial, Municipal, and Power Generation Services.

Features:
DFSS series double suction pump is horizontal single stage double suction pump, which adopts horizontalsplit structure, and gains"Utility model patent certificate"and"certificate of design patent"authorized by state intellectual property office.

Capacity: 66-37000m³ /h with 2950rpm, 980rpm, 740rpm, 585rpm, 490rpm, 372rpm, 298rpm
Head: 5-210m
Medium Temperature: <150degree
Material: Cast iron-HT200, HT250, SS316, SS316L, Duplex SS, Bronze

Advantages:
Motor: 380V, 415V, 660V, IP54, IP55, 50Hz, 60Hz
DFSS series double suction pump
is
horizontal single stage double suction pump, which adopts horizontal split. Structure
,
and gains "Utility model patent certificate" and
"Certificate
of Design Patent" authorized by State Intellectual Property Office, patent No. is ZL02265708. 8 and
ZL0231 6326.7. Meanwhile gain National Key New Products and the certificate of Shanghai Hi-tech achievement transformation authorized by National Science and Technology.
DFSS series pump has stable performance, high-efficiency, easy maintenance, long life and other characteristics, and is

very

popular in market.

The design of product is according to the standard of GB/T5657

.

Pump adopts linear design and reinforcing rib making the struc

t

ure more reasonable, beauty outl

i

ne and installation stable.

Short bearing distance enhances rigidity of shaft. insuring

units operate stably, small libration, low noise.

Full

closed

shaft

desi

gn,

make

there

is

no

touch

about

shaft

and

medi

um

,

to

insure

shaft

no

rust, easy dismantle

,

long

life.

Shaft body adopts middle open structure, open pump cover and shaf t upper cover, could take out complete rotor, easy adjust and convenient to maintain.

There are two shaft sealstructures of mechanicalseal and packingseal

,

accordingto demand of user, we can adopt special seal mode,such assand

sealing.Cut

layered packingsea

l

etc.

Pump body and cover both adopt Resin sand molding.which make sure outline of casting and flow passage accuracy dimension.smooth surface, enhancing hydraulic efficiency.

Pumps select high efficiency hydraulic model and adopt CFD optimal design, enhancing the hydraulic efficiency and improving the performance of cavitation.

Adopt the finite element method for strength

calculation, make the pump operate morereliable and durable, extending the life of pump.

Bearing has water cooling structure, can be worked at high temperature. Bearing

can

select Grease Lubrication of Dilugte oil lubrication

.
Characteristic of Structure:
DFSS double-suction pump is a new product with unique features as an outcome of the independent development and design of the Company. See the following diagram: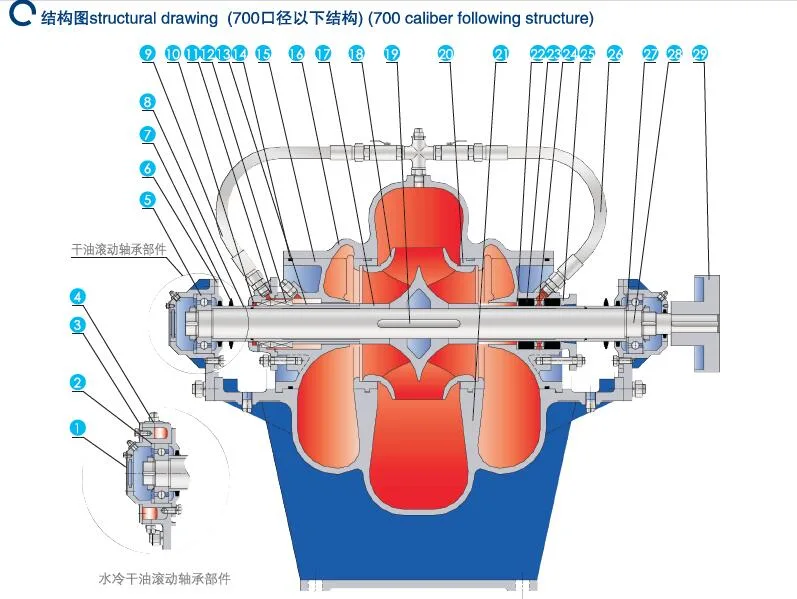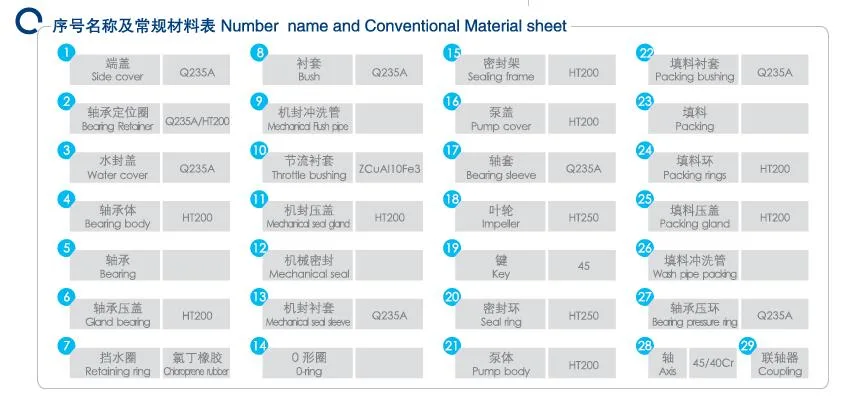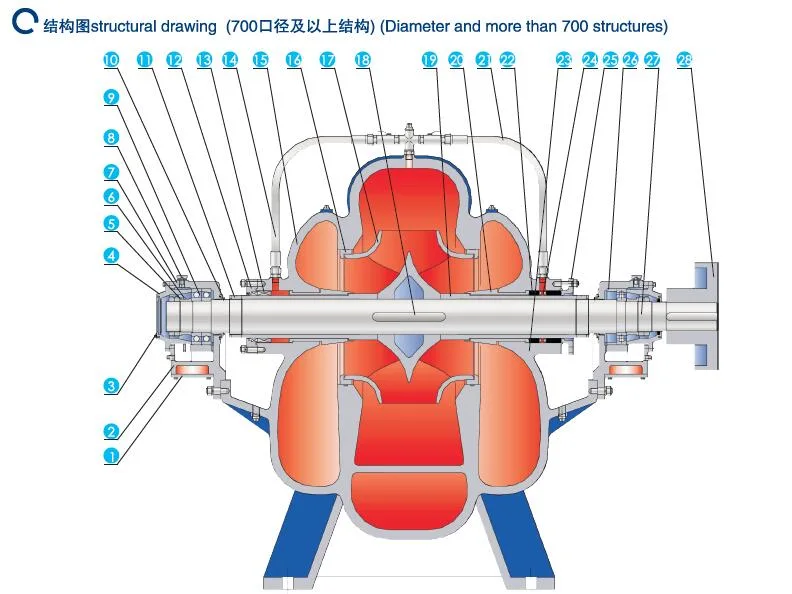 About the Company
Shanghai East Pump (Group) Co., Ltd is a well established, reputable and professional pump manufacture located in Shanghai, China. Established in the1980s, the Group engages in the R&D, manufacturing, domestic / international marketing and service of various Pumps, Electrical Control Systems & Automation Systems, Motors, Valves, Plate Heat Exchange, Air Compressors, Pressure Vessels, Reducers, Environmental Protection Equipment and Energy Saving Technologies, Casting, etc.
With a registered capital of RMB 200 Million Yuan (USD 30 Million) and an assets of RMB 2 billion Yuan (USD 300 Million) the Group has 16 sub-companies, 8 large manufacturing bases in Shanghai, Zhejiang, Jiangsu, Anhui and Nantong covering an total area of 670,000 m2. The Group has more than 1000 sets of testing/production equipment, include 10m vertical lathe, five-axis machine center, spectrum analyzers. Comprehensive strength is among the highest in China pump manufacture industry.
During its 30 years of development, Shanghai East Pump (Group) Co., Ltd has built a comprehensive sales / service network across China that includes 200 branches / offices in all middle and large cities across China with a sales & service team of around 2000 persons. The Group achieved a sales volume of USD 300 million in 2016.
The products of East Pump have been used in a number of major projects and events across China, including National Aquatics Center (Water Cube), Shanghai World EXPO 2010, Three Gorges Project, South to North Water Diversion Project, Yellow River Diversion Project, Beijing Shougang Corporation, Bao Steel Corporation, The Daqing Oil Field and many more.
EAST PUMP has established and completed ISO 9001, ISO 14000, OHS18001 quality control systems, gained Industrial Product License , CCC, Water Supply Product License, CE, MA Certificate, Product Energy Saving Certificate, Imports & Exports Enterprise Certificate. The company is also recognized by the local authority for responsible business conduct.
Please feel free to send us your inquires if you are interested in our products or in becoming our distributor. Thank you.
Workshop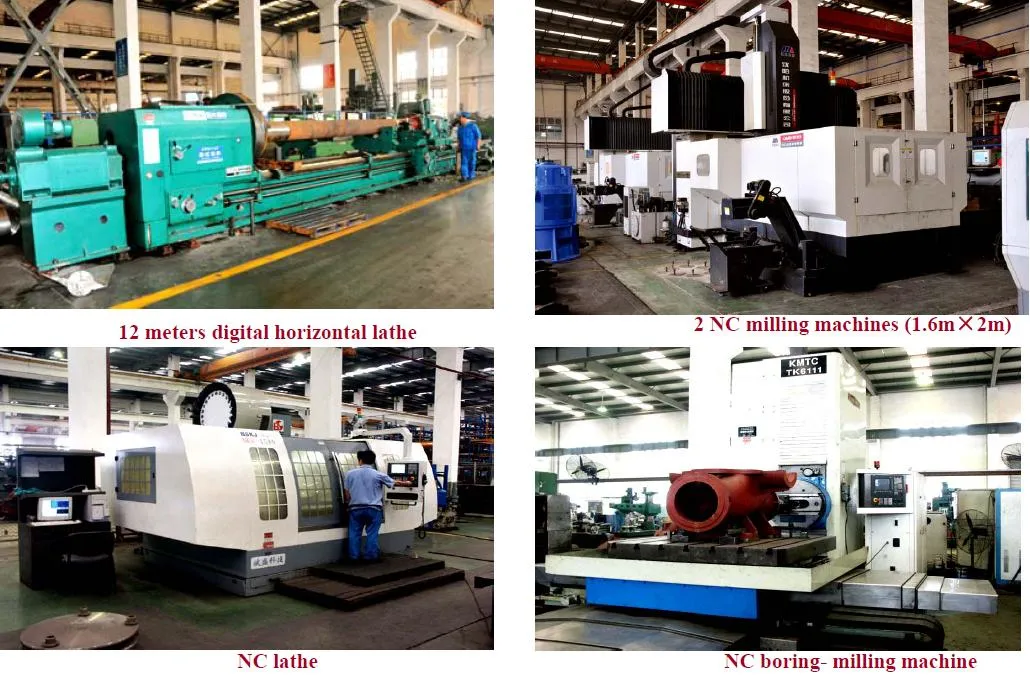 Pump testing center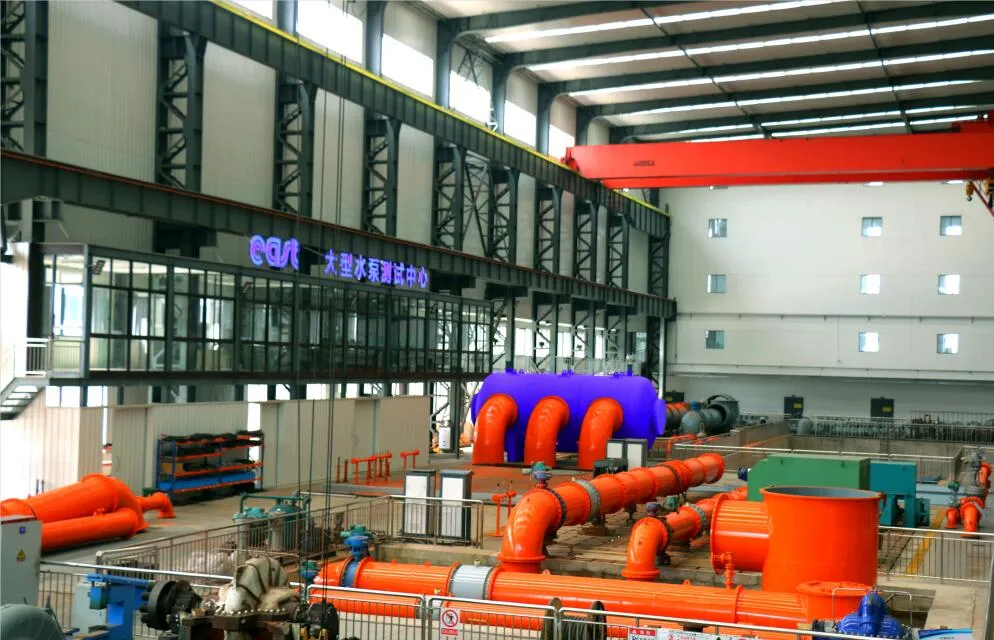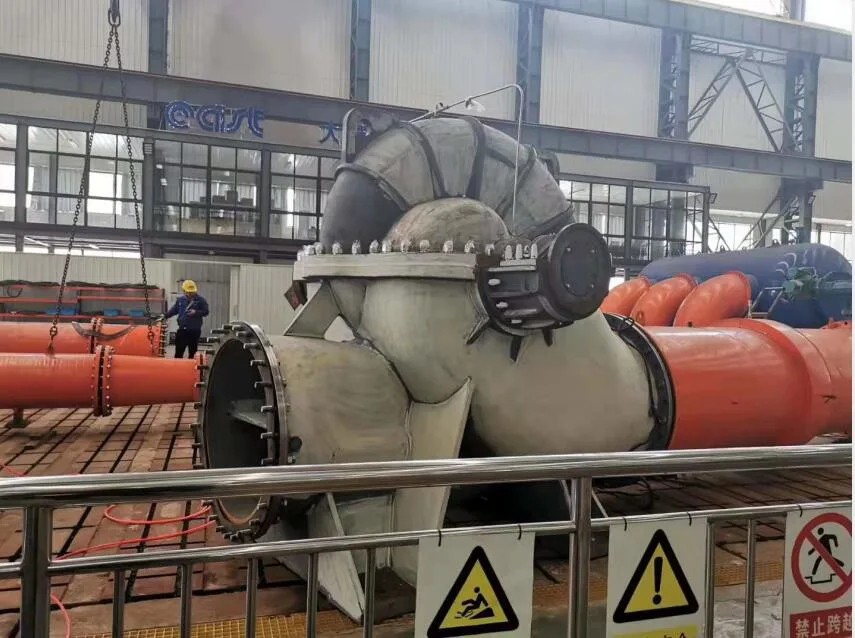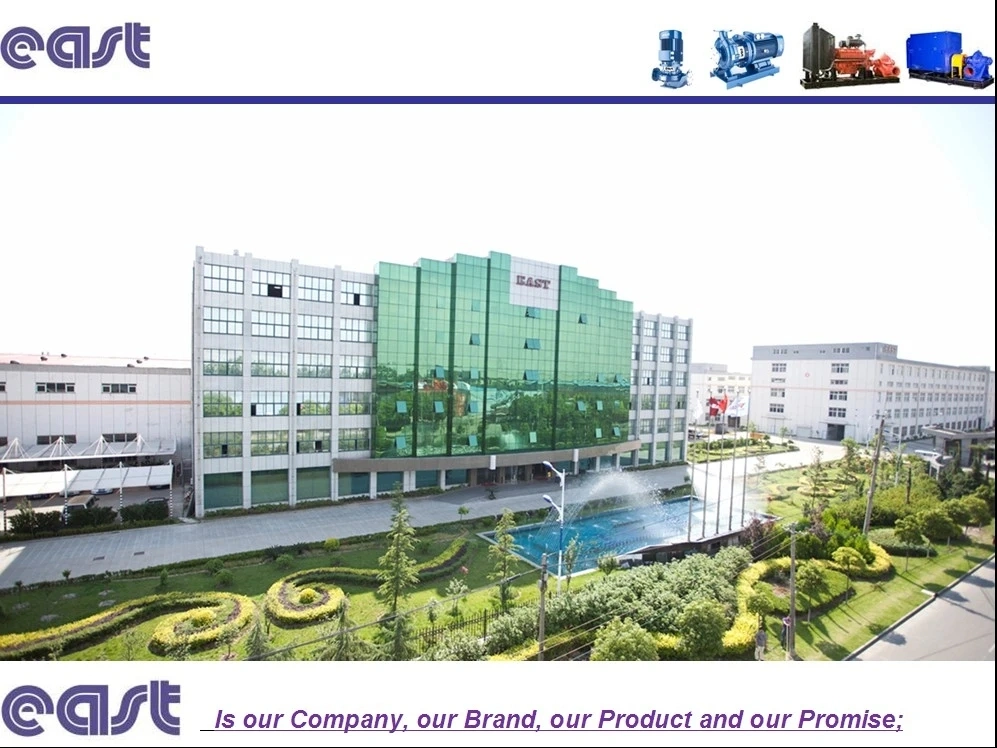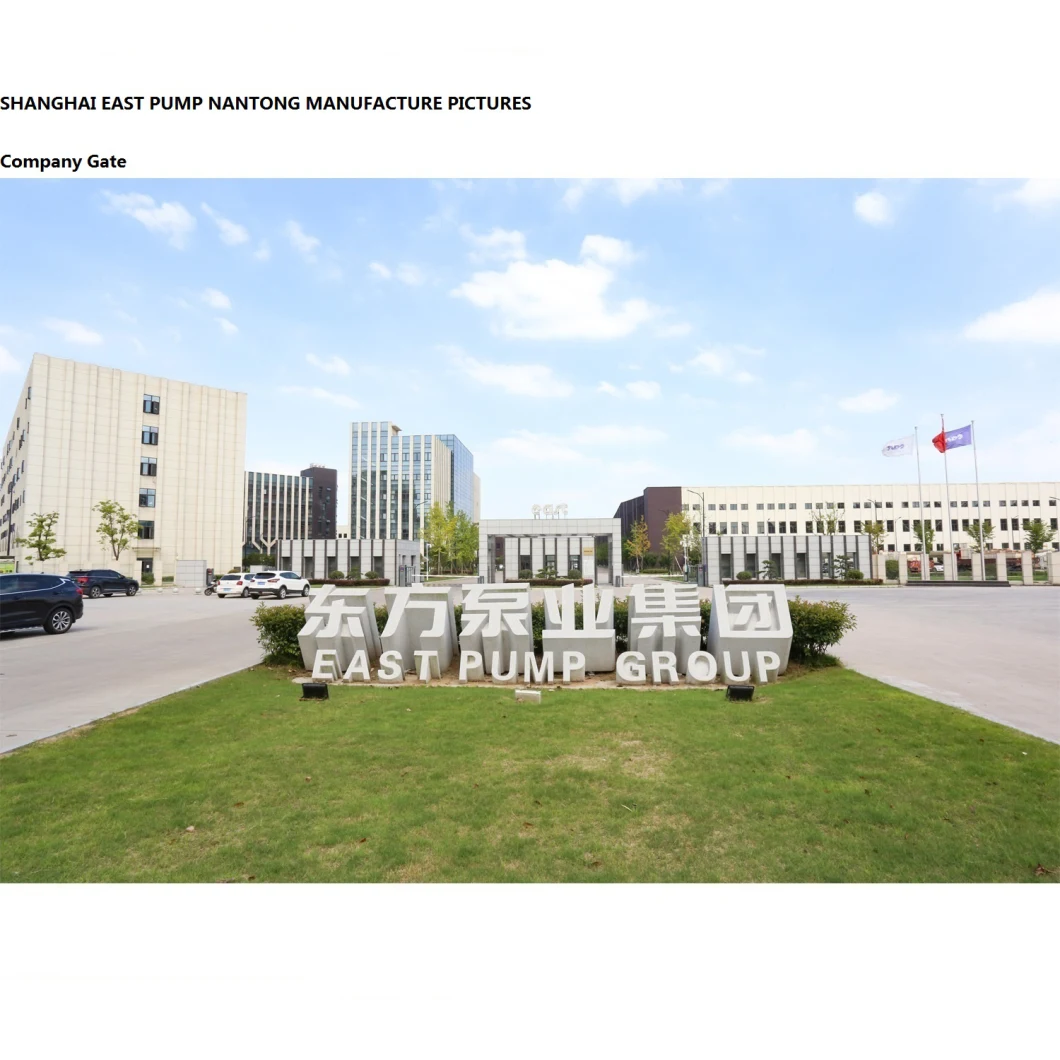 Workshop