Wilden industrial portable air pump pneumatic double diaphragm water pump for water
Product Introduction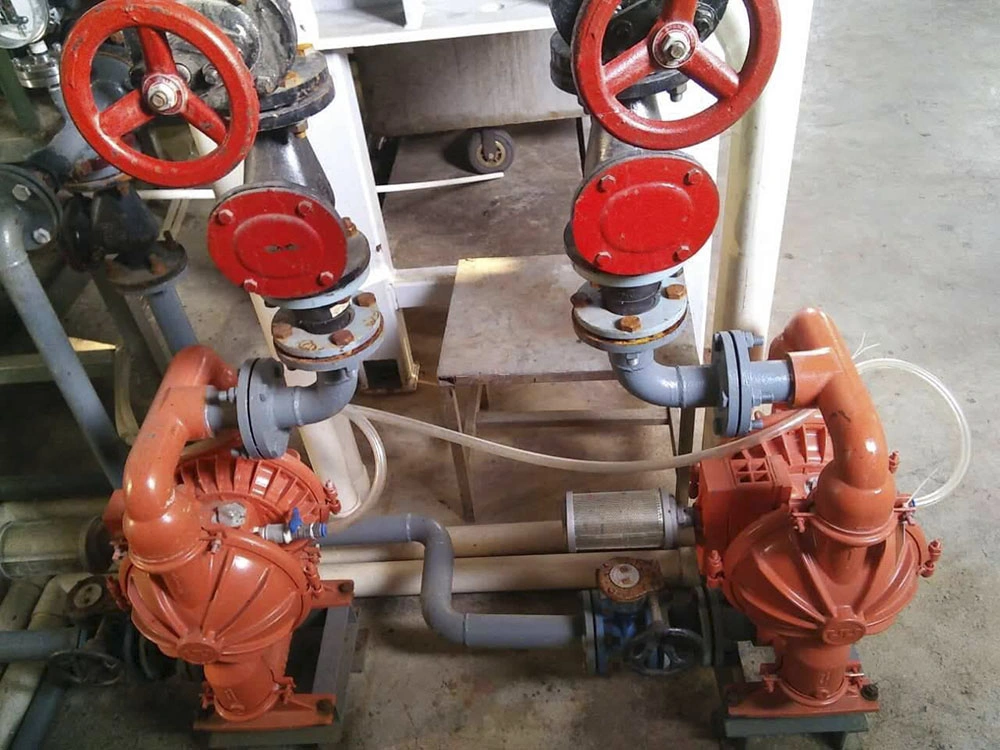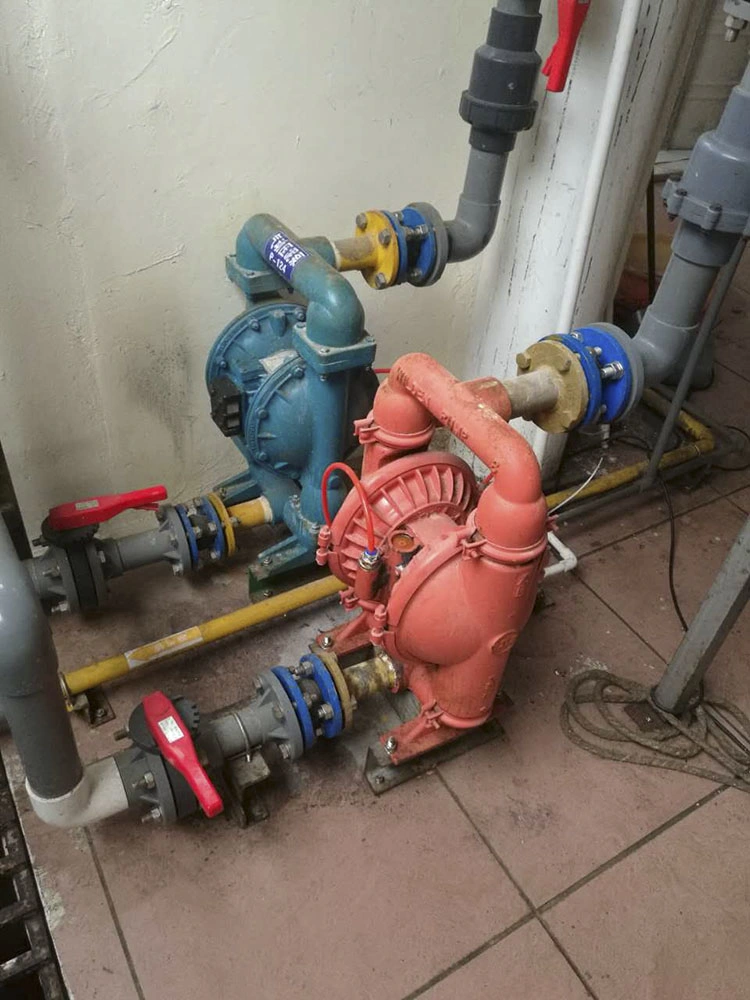 Wilden pneumatic diaphragm pump has been widely used in the following areas:
* Water treatment: lime slurry, sewage, chemicals, wastewater, etc.
* Petrochemical Industry: crude oil, heavy oil, grease, mud, sludge, etc.
* Paint industry: resin, solvents, colorants, cleaning agents, paint, etc.
* Chemical industry: acid, alkali, solvent, suspension, dispersion, etc.
* Beverage industry: yeast, syrup, red wine, fruit juice, corn syrup, etc.
* Medical industry: solvent, acid, alkali, plant extracts, plasma and other types of drugs such as liquid, etc.
* Automotive Industry: polishing emulsion, oil, coolant, automotive primer, varnish, varnish additives, etc.
* Ceramic industry: mud, ceramic slurry, lime slurry, slurry, etc.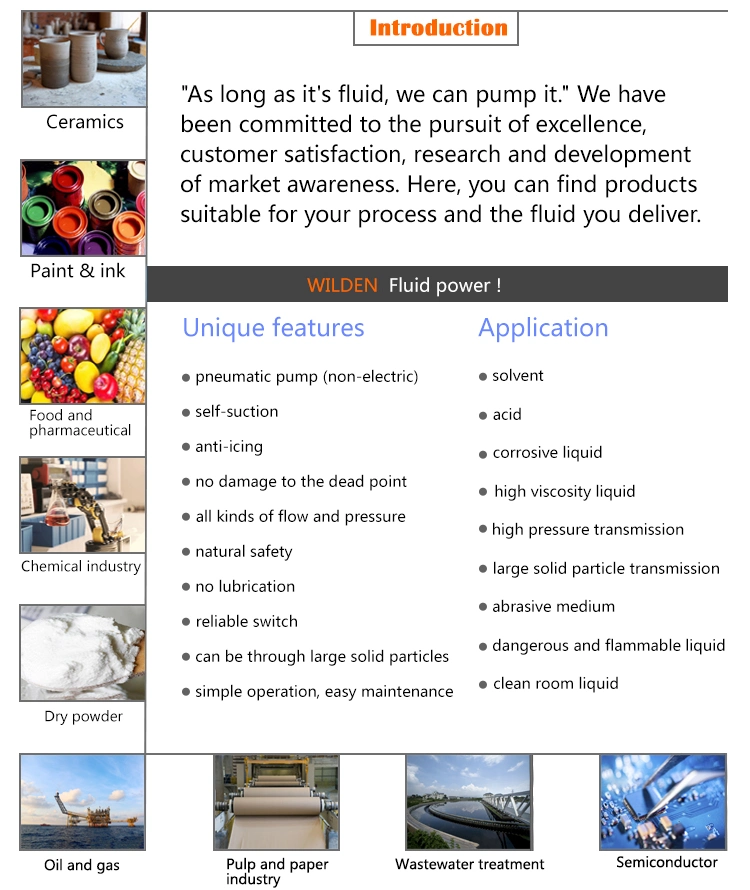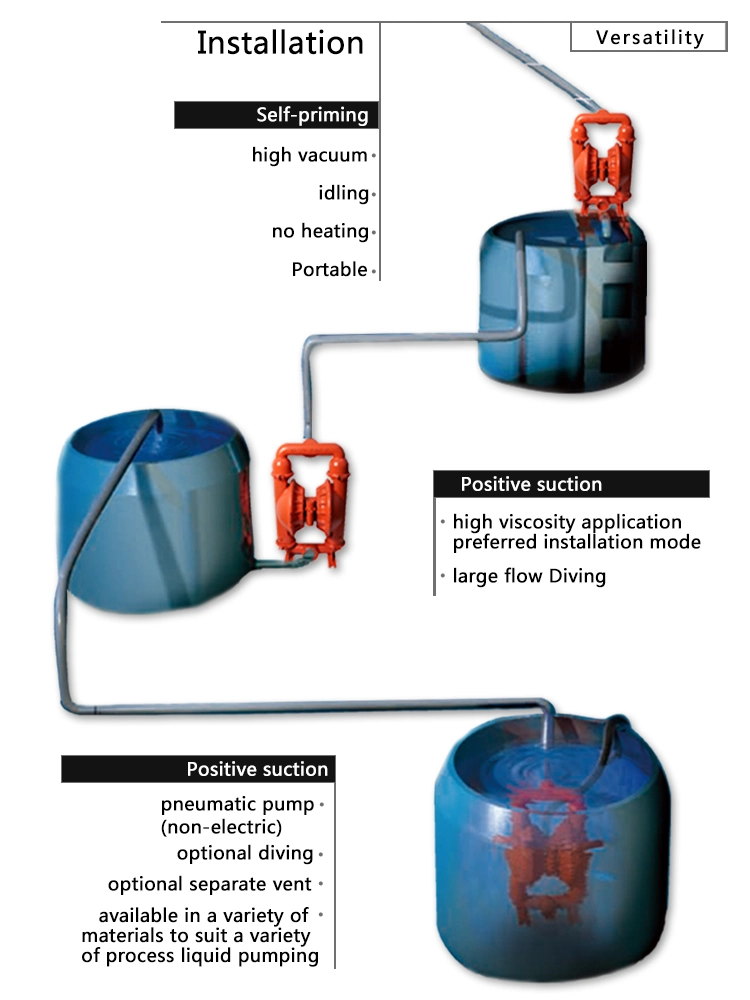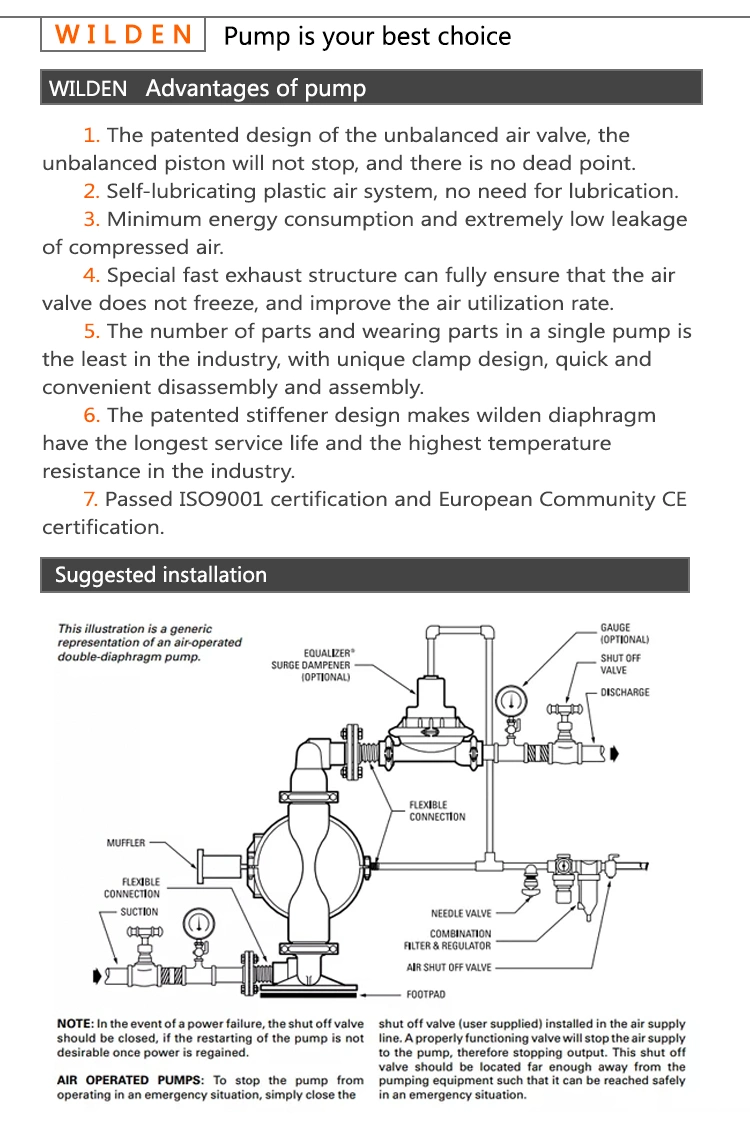 Certificate

Company Profile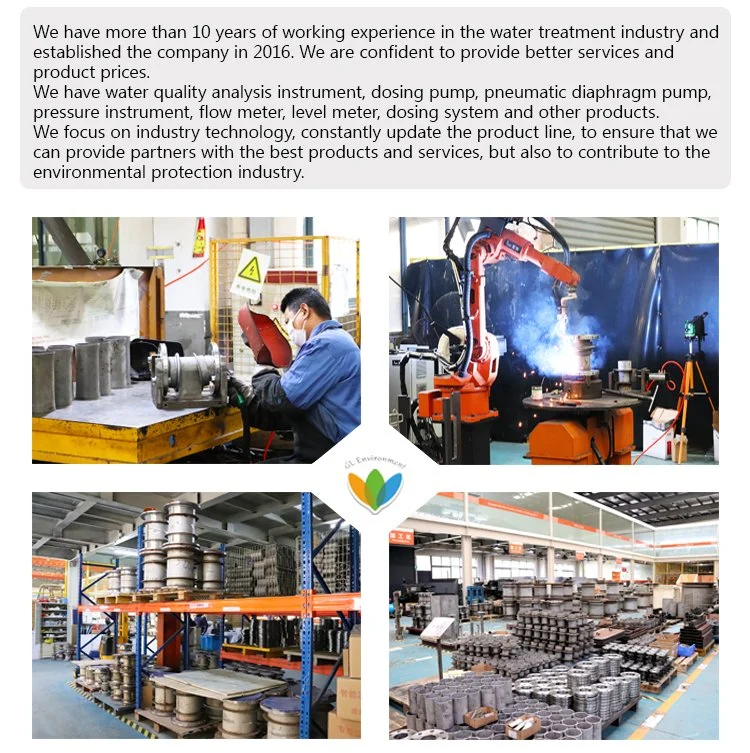 Packing & Shipping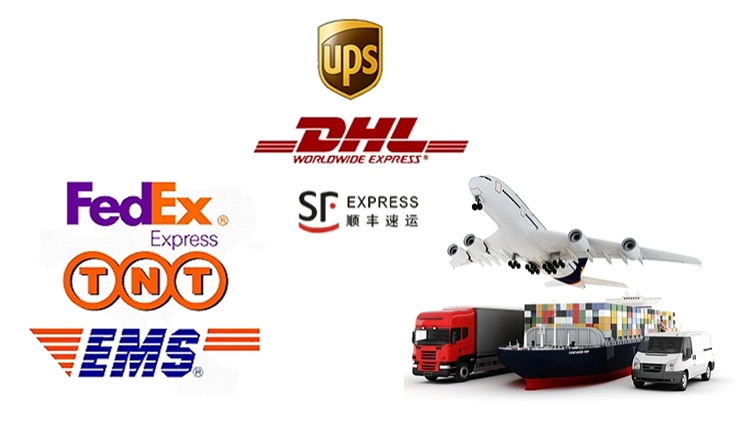 FAQ
Q1: What's your business range?
A: We manufacture pH/ORP/EC/DO/Chlorine/Turbinity meter and provide dosing pump, diaphragm pump, dosing system, pressure instrument, flow meter, level meter, dosing system and so on.
Q2: How about the quality of the managements?
A: We have a complete quality control system, all of our products will be fully pre-inspection by QC departments before shipping to you. We have the certification of ISO, CE we could send the certification test of our company to you.
Q3: Can you offer OEM or design services?
A: Yes, we have our own design department and production tools. We can make OEM products according to your requirements.
Q4: What are your terms of payment and delivery time?
A: We could accept T/T, Paypal, Western Union, Credit Assurance. Generally, we will arrange the shipment within 7 days after received payment.
Q5: How about warranty?
A: 12 months warranty.
More information please contact us, we will provide the timely feedback!