Motorized Automatic Electric Roller Shutters Window:
YEMAGE extrusion aluminium roller shutters and insulated aluminum roller shutter are ideal for situations where energy conservation and protection agaainst the elements, extreme noise and a high level of security are primary consideration such as:
Warehouses Distribution centres Garages/factories Equipment noise partitioning Paint spray booths Maintenance buildings Storage facilities Car ports
Widely used for roller shutter window and door, garage door, industrial door, commercial door, residential security window, storage door, store door, Home security window and door, hurricane shutter, storm door.
Aluminum roller shutter window perfomance:
Items

Description

Types of Slat by Width

45mm,77mm(Foam roller shutter).37mm,50mm,55mm,77mm,80mm(Extruded roller shutter). 55mm,56mm hurricane slat with screw hole

Slat thickness

0.3-0.46mm for Foam roller shutter. 1.0-1.5mm for extruded roller shutter

Material of Slat

aluminum alloy double layer with foam OR aluminum alloy extruded double layer

Color of Slat

white,cream, grey and customized

Surface texture

Electrostatic Powder coated

Slat Weight

4.2-15KG/m2

Track thickness

2.0-3.5mm strong track

Impact resistance

10N.M no crack

Watertightness

1 class(water pressure 30 Pa)

Motor

10-300 Nm, Tubular Motor:China Motor or French SOMFY motor.

500-2000 KGS, Chain Motor: TAIWAN motor.

Operation

Manual: with lock and Spring

Automatic: with motor and hand crack

Function

water-proof,wind-proof, anti-sunlight, anti-rust, anti-lacerated.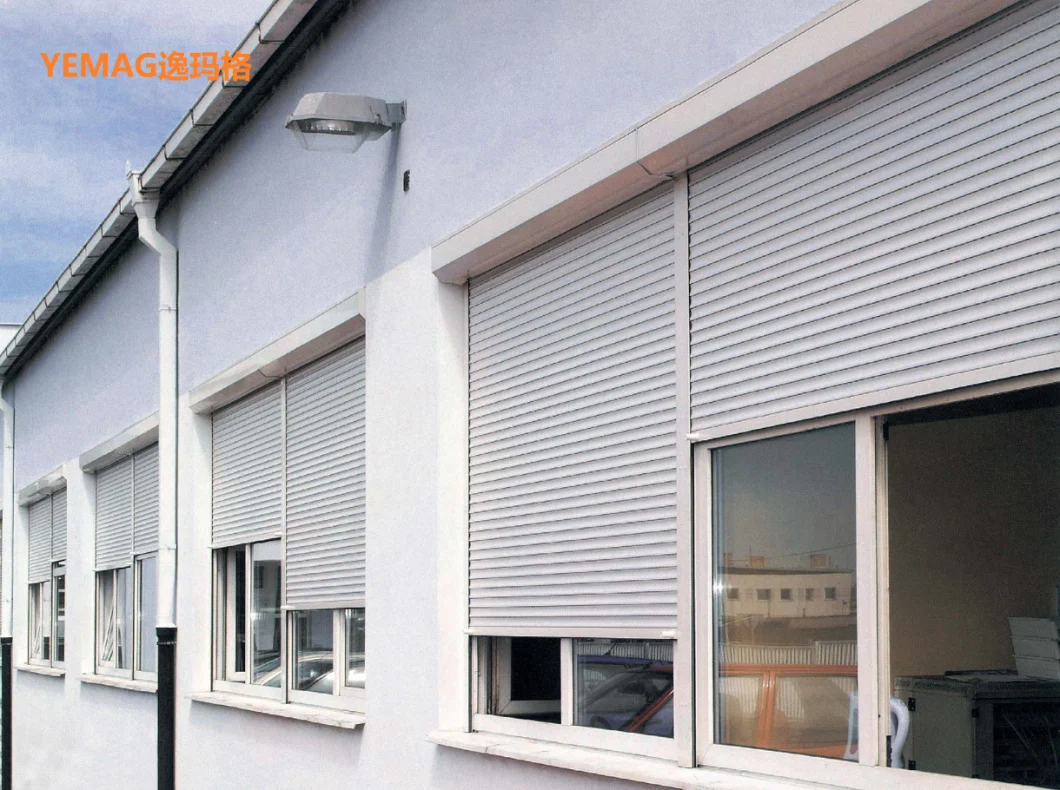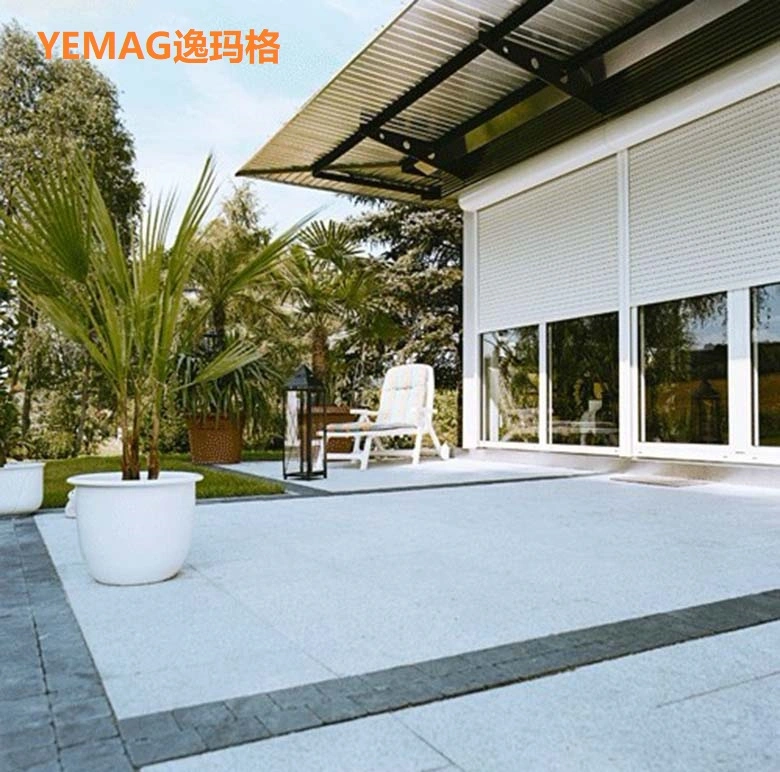 Aluminum roller shutter window Quality Control:
(1) Material Select: Using 97% purity aluminum ingot
(2) Production Standard: Highest standard in China
Delivery time: 15-35 days (negotiable)YEMAGE roller shutter picture show: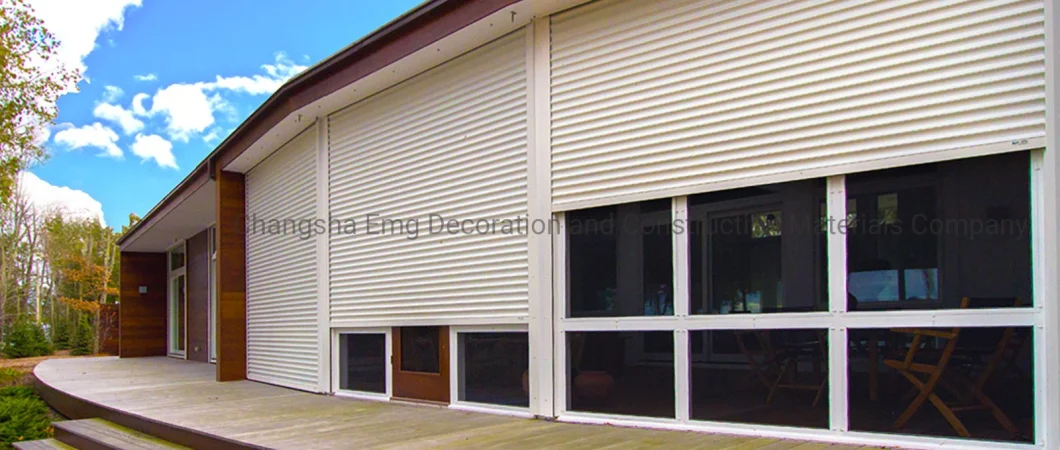 Features
1. Repelled by sun
The new rolling shutter is different from old rolling shutter types for material and struction. New rolling shutter can effectively prevent strong light irradiation and addition-ray radition. Through experiments. We know that the new rolling shutter keeps the 100% sun outside.
2. Thermal insulation
The roller shutter we make fill in the polyurethane with high density. The heat transfer confficient is 5.3W/(m2.k) only from the national authoritative certify department testing, and it makes the real thermal insulation and energy saving.
3. Reducing noise
The running of the rolling shutter is quite. Even if you live near the busy street, airport or the other noise zone, you will find the roller shutter can reduce the noise interference from outside of your house.
4. Prevent theft
The rolling shutter designed with anti-burglar lock devices. Once it closed, you can not open from outside.
Certificates:
1)ISO9001: 2008 International Quality System;
2)ISO14001: 2004 International Environment Management System;
3)CCC;
4)CE;
5)RoHS;
6)TUV;
7)CB
Maintenance:
1)Keep the remote controller away from babies and children to prevent roller shutter blinds from improper operating.
2)Ensure you can see the roller shutter blinds works when you operate to avoid damage caused by accident.
3)Do not touch the roller shutter blinds when it is running.
4)You should check the door if it was frozen before you operate in winter or some low temperature areas, it is better for you to open it manually to avoid accidents.
5)Shinilion roller shutter blinds have self-purification function, it is convenient for users to clean
After-sales service:
1)We provide the damaged components freely during the guarantee period, and the freight beard by the client.
2)We offer the components at our cost price beyond the guarantee period.
Our Company: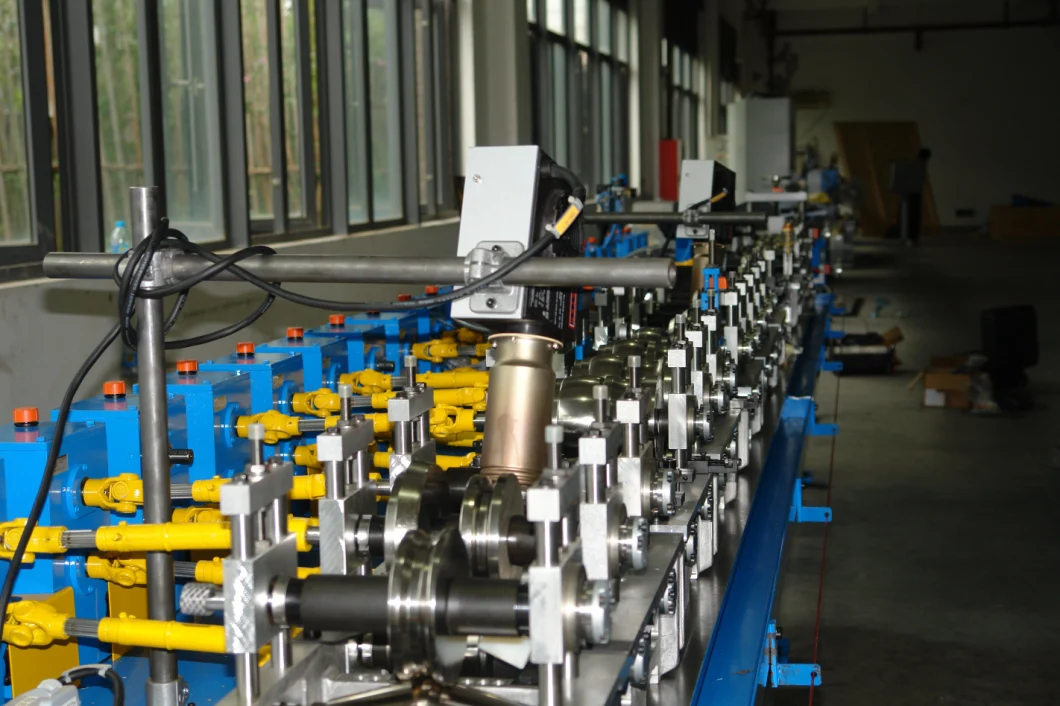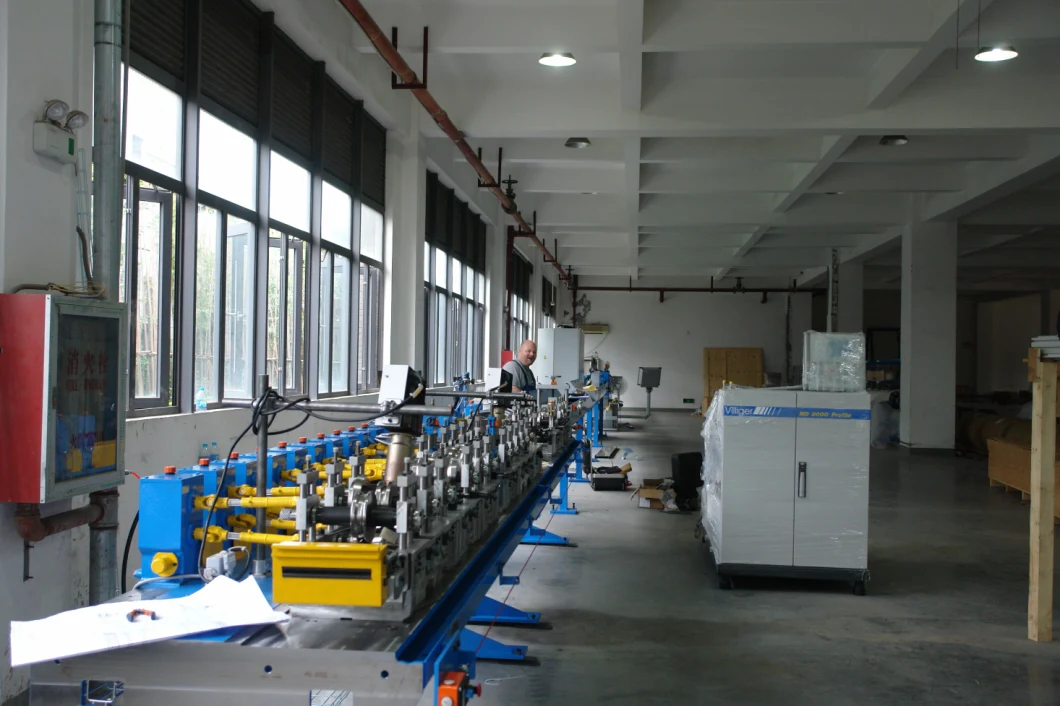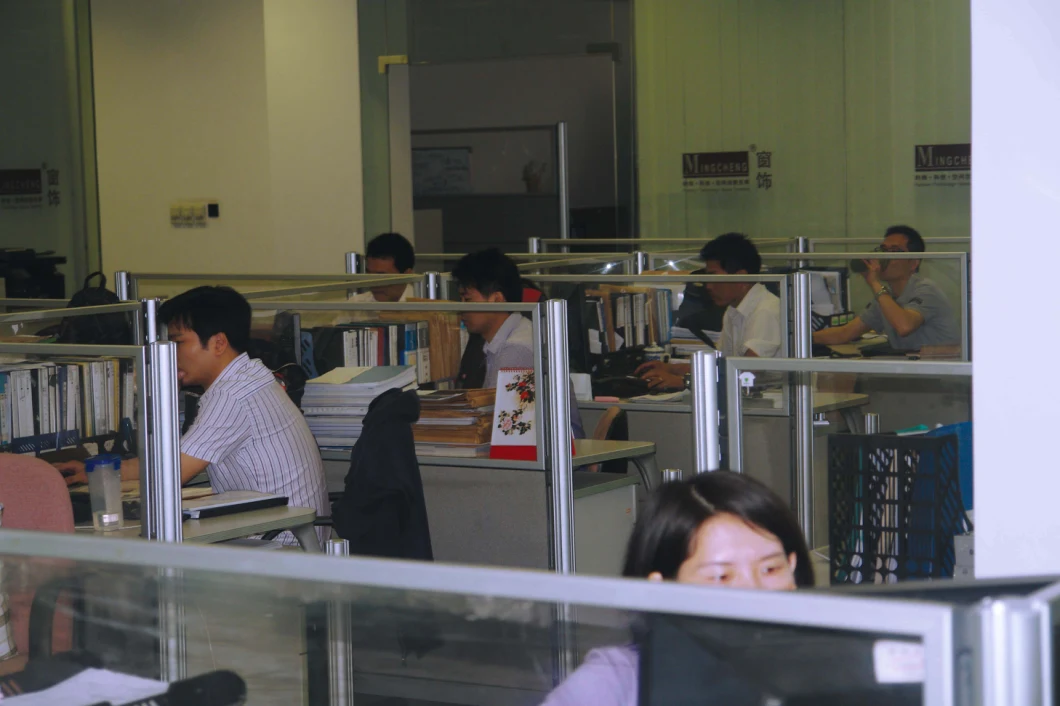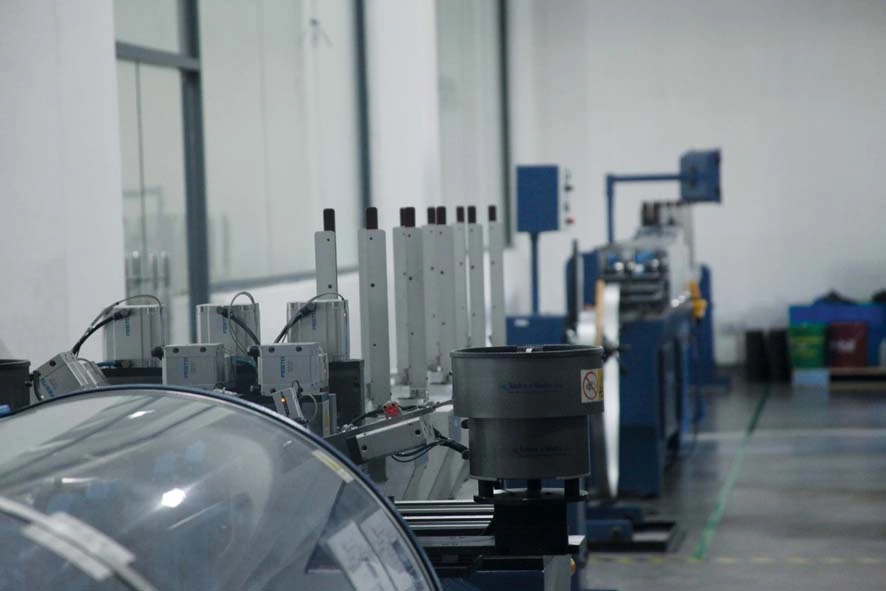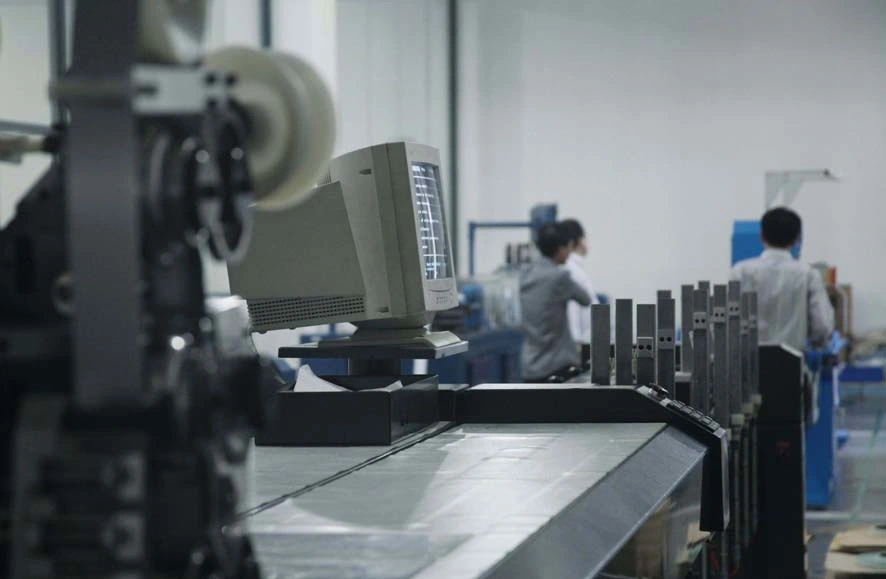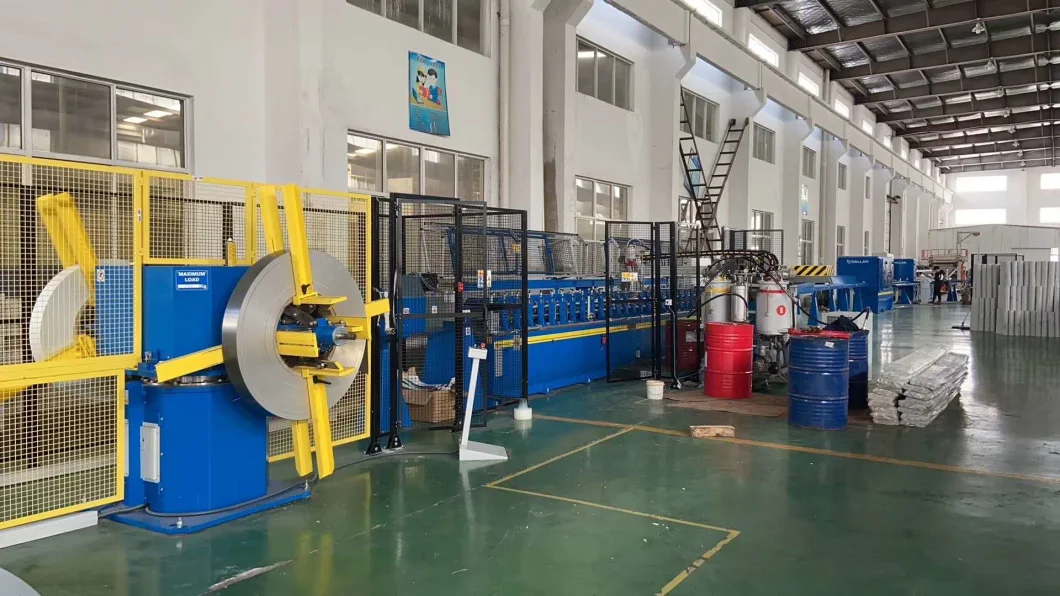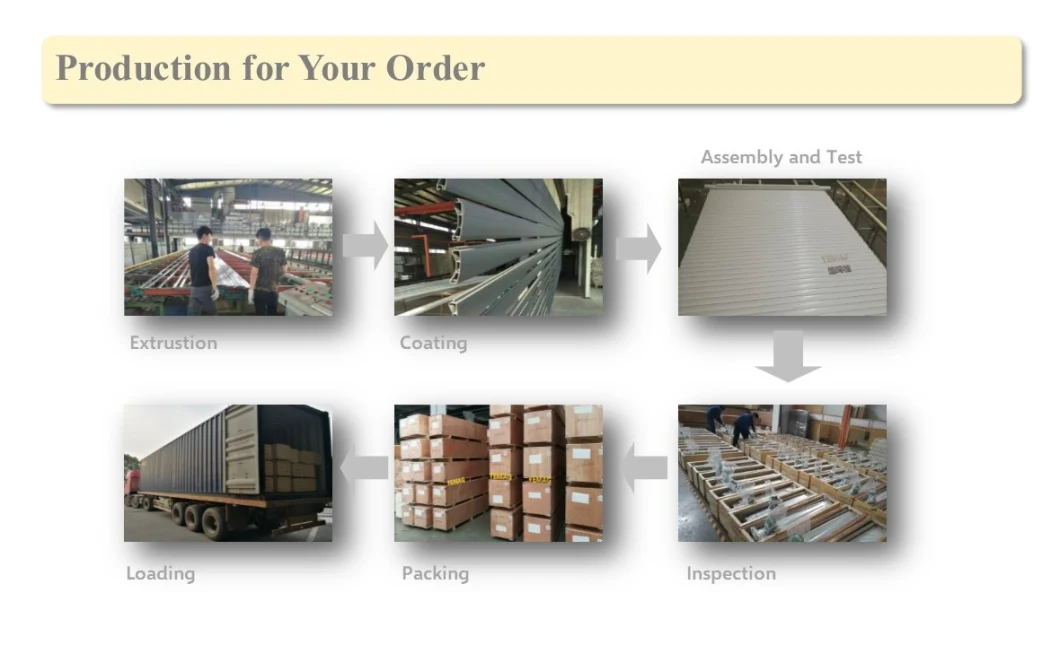 Company Introduction:Changsha EMG Construction and Decoration Materials Company
is a professional company dedicate in
Architectural Shading Solutions, Roller Doors, Window Protection Solutions for Hurricane and Security,
Building Facades, Window System, and Sunshade Aluminum Venetian Roller Blinds.
Founded in Shanghai January 2009, Shijiazan Smart Shading Limited Company(Shijiazan) is a key components and solution provider for manufacturers of solar shading products including control systems, shading fabrics, metallic spares, and floor carpet. To provide professional and dedicate services to our worldwide customers, Shijiazan take the new brand of YEMAG® and take the company as Changsha EMG Construction and Decoration Materials Company.
EMG dedicates on providing spares and professional solutions for manufacturers and contractors from
windows/façade/shutters industry. We provide CDK(complete knock-down) and Ready to Installation solutions per our customers business for a minimum local labour works.